Renovations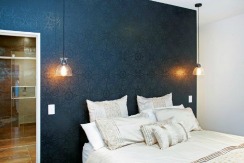 Home renovations can get very costly if they are not planned properly. AG Electrical will take the time to discuss your electrical requirements and work with you to design an electrical system that will function effectively within the architectural parameters of your newly renovated home. We also provide the most up to date and innovative solutions and products for your home that are both energy and cost efficient and cost. We have access to a wide range of quality products and along with our expert knowledge, you can rest assured your electrical décor and performance expectations are met.
When it comes to electrical installations, our goal is to minimise your stress by providing an electrician who shows up on time, is well presented, professional and carries out your job with care and skill. Through innovation, planning and use of quality systems we take pride in providing you with the highest level of customer service.
From design to implementation our experienced team provides the expertise needed to ensure your electrical project is completed within critical time schedules and budgets.
would like to know more?

If you're interested in discussing more about a renovation, we'd love to hear from you. For an obligation free chat, simply give Aaron a call on 021 275 5808 or fill out the contact form and we'll be in touch fast.